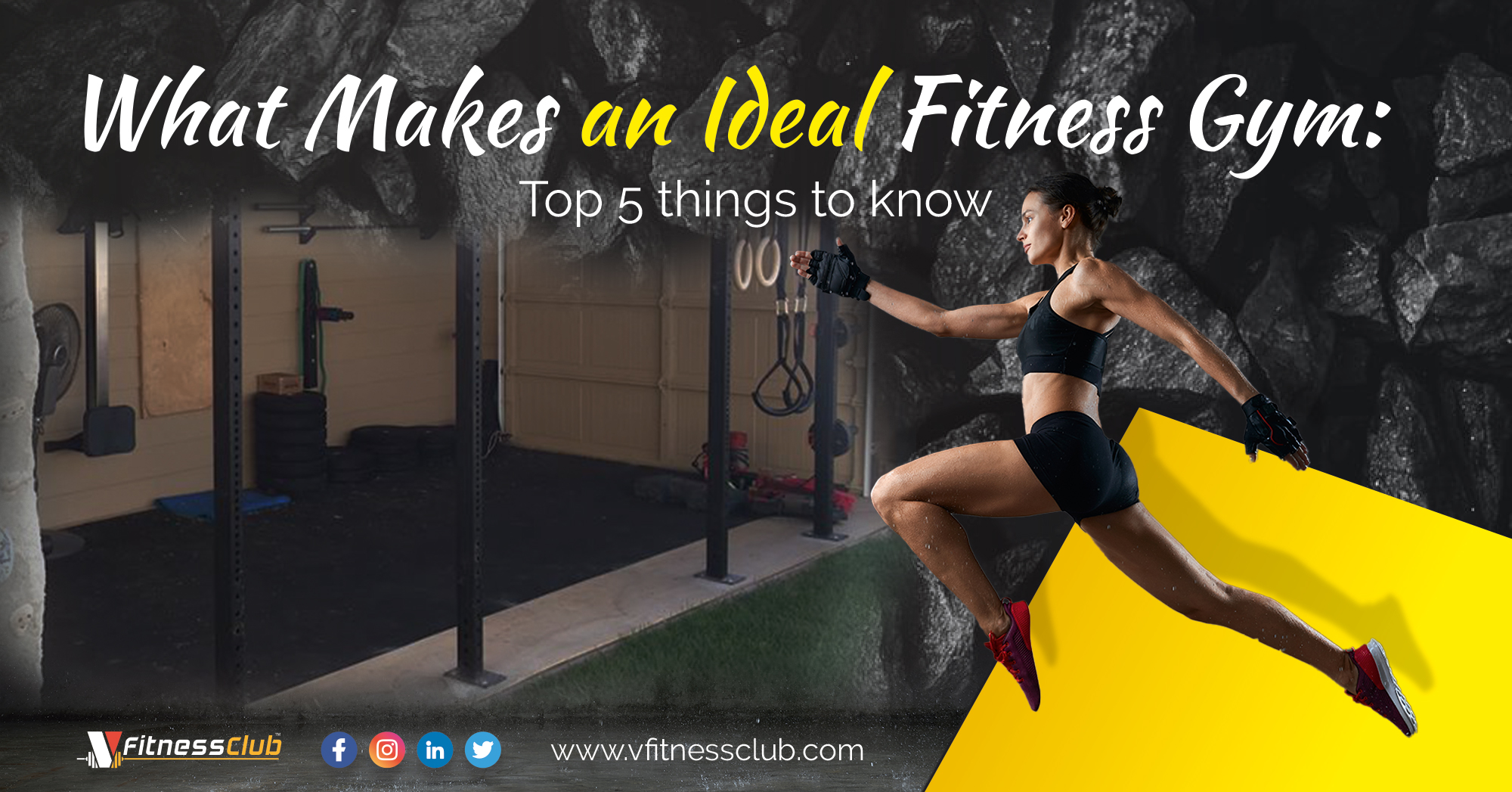 What Makes an Ideal Fitness Gym: Top 5 things to know
Tejal Surve
03-08-2021
Starting a new fitness gym can be daunting with you consider the amount of work you need to put in simply to keep it going for a long time and attracting new members regularly. However, it can become a little easier if you know what to do and how to make your gym an ideal fitness gym.
The main goals of a fitness center are to provide great service to the gym members and make good profits while doing so. It sounds easier said than done. Even so, creating an ideal fitness center may take time. Digital tools like gym management software help you to manage your gym facility by improving its efficiency and profits.
This blog will discuss the top 5 things to focus on to make your gym an ideal gym for fitness. Keep reading to find out more.
What makes an ideal fitness gym?
Gyms and fitness centers that are popular among the people have a few things in common which they often focus on to keep their facility running well.
They not only emphasize on providing diverse equipment to their members but also a good staff that is dedicated to helping them. Let's see which are the top 5 things that can turn your facility into an ideal gym for members, staff, trainers, and yourself.
#1. Location and Layout
Both your gym's location and layout are very important for your business and your members. Location often plays a huge role in determining the average footfall in your gym. Whereas, the layout of your gym allows members to work out more comfortably.
Choose your location based on your target audience. However, there are a few things that you must consider while planning the layout of your gym.
Even small changes in your gym's layout make a lot of difference when you find members performing better every day.
These changes will allow your members to improve their exercise performance and reach their fitness goals faster.
Here are some other changes you can do to improve your gym layout:
* Organize your gym activity-wise, keep all the equipment needed for one activity together.
* Keep a wide empty space at your entrance so that people can easily go in and out of the gym floor.
* The gym space should be wide enough to allow your members to exercise without bumping into each other.
* Putting up mirrors can help your members to watch their form as they exercise.
* Make sure you have enough space to walk around without disturbing other members' workouts.
#2. Amenities
While the gym is a place to exercise, there are many things that you need to the space to make it more comfortable for the gym members. These facilities or amenities are related to exercising in some form or other.
Some of the most commonly available amenities include shower, vehicle parking, changing rooms, lockers, drinking water, vending machine, etc.
These amenities help your gym members to exercise conveniently without worrying about anything else. Again, this helps to improve your gym member's performance on the gym floor. When people see that their goals becoming a reality, they will start trusting your gym more.
#3. Cleanliness
A gym or a fitness center is a place where many people sweat it out to achieve their fitness goals. To make sure that everyone works out in a clean and safe place, it is necessary to keep it sparkly clean at all times.
This not only includes your gym floor but also the facilities you include, for example, showers and changing rooms. When your gym is clean and neatly decorated, more people would want to join your gym.
Visual appeal plays a very important role in attracting new gym members. Cleanliness is the base of your gym's visual appeal. So make sure that you clean every corner of your gym so it is ready to use whenever the members want it.
#4. Staff and Trainers
Your fitness gym's staff and trainers are what can make or break your gym. They are the ones that interact with your audience the most and so can become the reason why your gym members decide to keep coming to your gym.
Make sure that you choose staff that is appropriately qualified for the position, whether it is for the trainer's or receptionist's position. Every staff member and trainer in your fitness facility must have a pleasant and approachable personality.
This makes your members feel welcomed and at ease with the trainers to work out with them. Well-qualified trainers can also help members reach their goals faster, which will eventually attract more members to your fitness gym.
#5. Gym ERP Software
The gym ERP software or gym management software lets you manage your complete gym facility digitally. It offers digital assistance to every stakeholder of your gym whether it is you, your gym trainers, staff, or members.
It automates and assists you in managing member and staff information along with finances, inventory, schedules, and so much more. Gym trainers and members can manage their gym time from the dedicated gym management application.
With the gym ERP software, you can easily automate and assist in the following processes:
* Fees collection
* Communicate important notices, events, and reminders with the trainers, staff, and members
* Managing inventory
* Keeping a tab of accounts
* Managing human resources
* Attendance
* Scheduling and package management
* And many other processes.
However, it is important to know if the gym management software is suitable for your gym. Does it fulfills all your requirements for providing better service to your members and achieve profit goals or not. Hence getting a free trial of gym ERP software is necessary before purchase.
FAQs
What should I look for when joining a gym?
There are a few things that members can check while joining a gym or fitness center. These are:
* Amenities available
* Fitness goal
* Location
* Working hours of the fitness center
* Emergency procedure
* Staff credentials
* Clean and well-maintained equipment
What does a good gym offers?
Along with the basic amenities, a good gym would offer qualified trainers who know what they are doing, gym management software to simplify managing your workout time and regular communication about the happenings in the gym.
Summary
The 5 most important things that you need to take care of while running a successful gym are
1. Location and Layout
2. Amenities
3. Cleanliness
4. Staff and Trainers
5. Gym ERP Software
When all this is in place, your gym is ready to attract new members and increase its profits in folds. The location and layout allow you to place your gym in a neighborhood with high footfall and allows members to work out comfortably. Amenities are necessary to help your gym members, as well as the staff, to perform well at the gym.
Cleanliness is another basic but extremely important necessity of your gym. Along with highly qualified staff and trainers, you can achieve all your business goals. However, with robust gym ERP software helping you manage all of the above, you can reach your goals faster and more efficiently.
VFitnessClub Gym Management Software offers a free trial for gyms, fitness centers, yoga studios, and more regardless of their size. You can check it out if you are looking to install new gym software at your fitness facility.
What other things, do you think, make an ideal fitness gym? Share your thoughts in the comments below. If you find it useful be sure to share it with your friends.
Share This News On Social Media
Facebook Comments