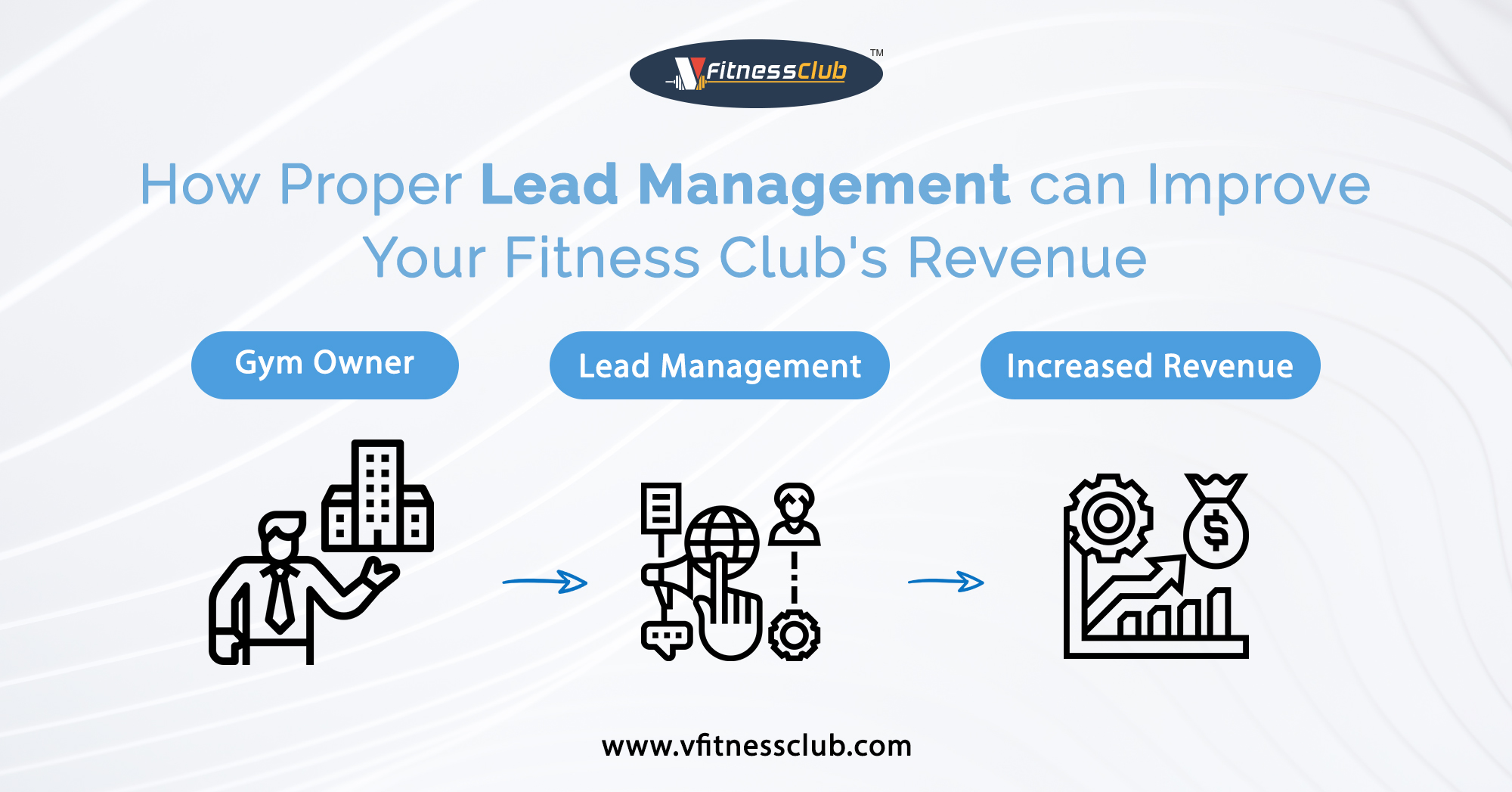 How Proper Lead Management can Improve Your Fitness Club's Revenue?
Tejal Surve
21-08-2021
Businesses survive on their ability to attract people and turn them into paying customers through a process called lead management. The Fitness business is no different. Without paying customers, there is no way that your gym or fitness studio will be able to scale up or even survive in this highly competitive industry.
This is why a lot of fitness studios use gym management software that can help them attract potential leads and give them tools to nurture them so that the prospect converts into their gym's loyal member.
But what exactly is lead management for gyms?
This blog discusses the complex process of lead management and how it can help you improve your fitness club's revenue. Keep reading to find out more.
What is lead management for the fitness business?
Lead management is a systematic process of generating, capturing, nurturing, distributing, and finally converting qualifying leads into paying customers of your fitness club. This is an important process because when it is done right, it helps you turn interested people into loyal members of your gym.
Managing leads is not the process of only the marketing or sales department of your gym, it is rather a combined effort of both the departments to ensure that the qualified lead gets converted.
The marketing department is responsible for generating, qualifying, and nurturing leads whereas the sales department is responsible for conversion. When these both are in tune with each other, it becomes easier to follow through the process and gain better results.
Here's what each step means:
Lead generation
Attracting potential prospects using different marketing channels like blogs, social media, online advertisements, videos, etc.
Lead capturing
Encouraging potential prospects to provide you their information in return for something valuable from your gym like industry information, offers, discounts, and similar.
Lead qualifying
Identifying if the lead is worth chasing or not. Qualified leads are those prospects that are most likely to take action if given a slight push in the right direction.
Lead nurturing
Even if you qualify your leads that match the buyer persona created for your gym, it does not mean that they are ready to purchase your gym's membership right away. Lead nurturing is the process of convincing your prospects why they should become a member of your gym.
Here, it is important to note that nurturing is also a necessary step for retaining your gym's existing members.
Lead distribution/hand-off
Once your lead is sales-ready the marketing team will hand it off to the sales team where a sales representative is assigned to the prospect to ensure better communication.
Lead conversion
This is where the sales team works their magic to convert the lead into your gym's paying member.
Measuring the results and optimizing your sales funnel
Measuring your lead management efforts allows you to know how effective your lead management process has been and where it needs optimization. Based on the results, you will know where you need to make changes in your sales funnel or even the lead management process.
How does gym ERP software help in lead management?
Gym management software is a tool that automates and assists you in completing different tasks necessary for managing and running your fitness facility smoothly. It offers various modules and features for the efficient functioning of your gym.
These features include fees collection and management, membership management, package management, inventory management, member and staff attendance, HRMS, accounts, and many similar.
The gym ERP software also helps you in attracting new members to your gym and retaining the current ones with its features. The software is connected with a gym listing portal from where you can receive quality leads for your fitness club.
Here are some features that can help you manage your leads more efficiently.
Marketing
The fitness marketing feature connects you with the gym listing portal from where you can get your potential leads. This feature extracts all the necessary information of the prospect so that you can connect with them seamlessly.
The marketing module also allows you to place the prospect according to where they are in the sales funnel. Accordingly, you can set reminders about when to contact them next. Here you need to keep the reminder based on the right frequency. Too frequent or too less frequent may make you lose your prospect.
SMS and WhatsApp Marketing
SMS and WhatsApp are two ways that you can automate your marketing communication with your prospects as well as your currently existing members. With WhatsApp marketing, you can automate your conversation using a connected chatbot.
This integration allows you to connect with your customers using smart messaging applications like WhatsApp or a simple SMS. You can use these integrations to nurture your leads with valuable content, offers, discounts, and other information.
Other than that, you can also send regular communication to the existing members of your gym to keep them in the loop of what is happening around your fitness facility. Member inclusion is one of the best ways to retain your gym members as it makes them feel like they too are a part of your gym community.
Membership management
Membership management is connected with the marketing module. You can track your prospect's journey through the sales funnel using the marketing module and when they are ready for the sales, you can add them as a member of your fitness club with only a click.
This simplifies the conversion process and allows you to add new members with added ease.
The gym ERP software offers you tools to score new leads, engage them with your brand, and convert them into your loyal members. Apart from that, it regularly optimizes your resources including time, money, and manpower. Because of this, you can be sure that it can help you increase your fitness club's revenue, open up new ways to expand your business, and still be there to help you manage it efficiently.
FAQs
How do you get leads for a gym?
Here are some of the things you need to get done to market your fitness business and gain more leads
- Create a website and get a fitness application
- Improve your local SEO
- Optimize your Google My Business (GMB) profile
- Create a robust social media presence
- Run online advertisements
- And install gym ERP software in your facility.
What is lead management used for?
The process of managing leads is important for every business to attract new customers and turn them into paying buyers. Without it, your business will attract memberships sporadically or may not get them at all.
Summary
Managing your gym leads is crucial for your fitness business. With the help of gym management software, you can do that and more with higher efficiency. A robust gym ERP helps you from the start with generating leads to providing tools to simplify conversions.
Install a gym management software for free in your fitness club with the free trial and see how it improves your revenue significantly.
What lead management software do you use to manage your gym leads? Tell us in the comments below and if you find this blog useful, be sure to share it with your friends and peers.
Share This News On Social Media
Facebook Comments