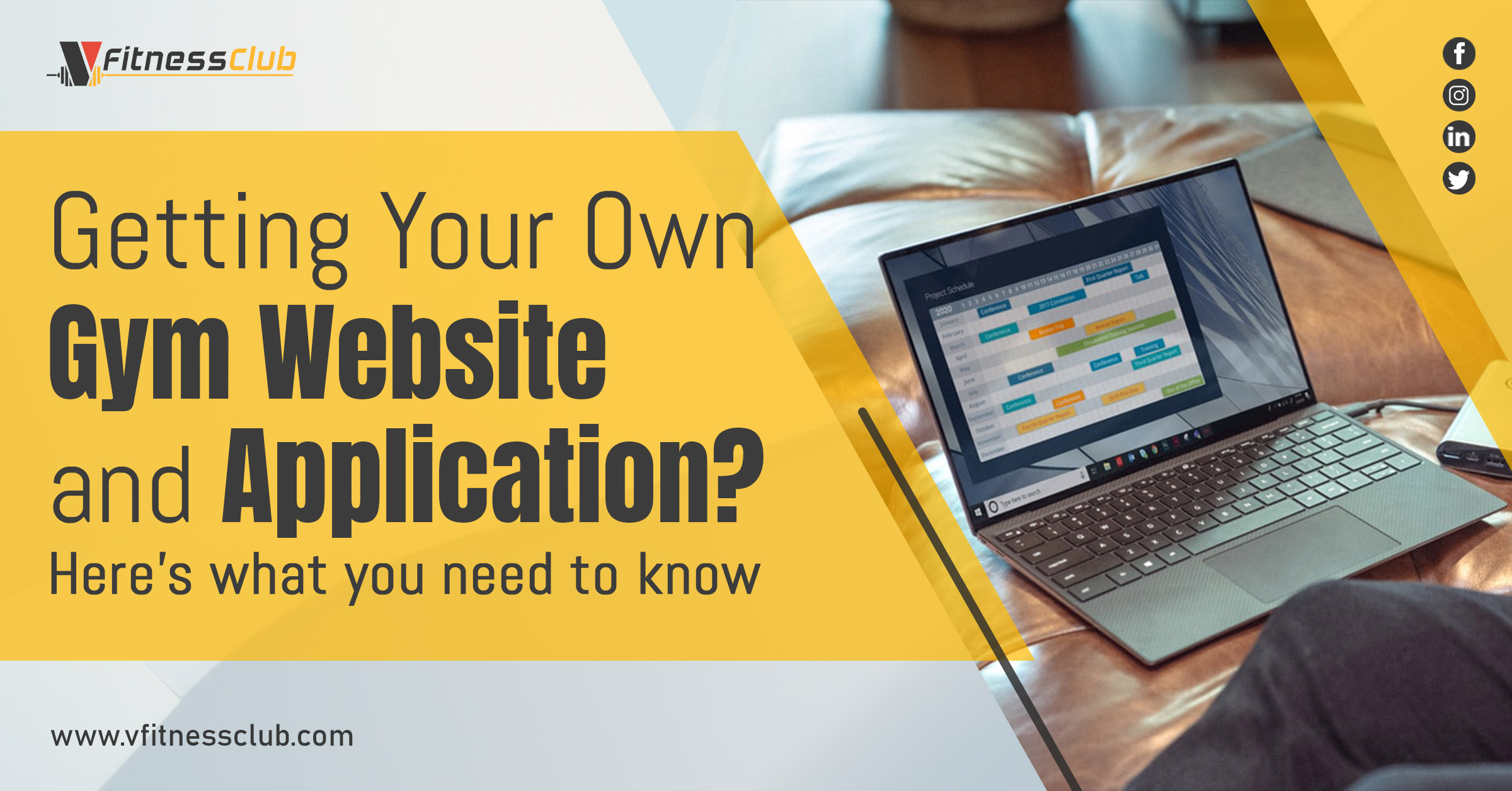 Getting Your Own Gym Website and Application? Here's what you need to know
Admin
23-03-2021
The fitness industry has been booming since the start of the previous year. When people were forced to stay in their houses, almost everyone took up some hobby. However, the most trending of them was either cooking or exercising.
You would see people on social media, posting about the recent healthy dish that they tried recreating their way or a home workout selfie. All-in-all, people leaned more towards being a healthier version of themselves without going to the gym or any fitness center.
In all of this, it is the fitness and nutrition apps that were used the most. Many of these people started their first workout with the online gym application or website that gave them a complete workout schedule to follow.
This tells us that for any gym or fitness center, having a website and a smartphone application of its own is like having a virtual presence in your members' and prospects' mobiles or laptops. So, having a fitness website and a fitness application with your facility's brand name is essential for every business in the fitness industry.
Whether you are a gym, a yoga center, or a nutrition & diet coach, you can increase your revenue and reach with a website and application. In this application, we will be looking at all the things you need to know to get your own gym website and application.
What do you need for a gym website?
Many gyms still use online blogging websites like Blogspot and Weebly to promote their gyms and fitness centers online. However, there is a big difference between your website and a third-party blogging platform.
Where your website is your face on the virtual platform, a blogging platform is simply a platform to put your ideas across. Having your own domain name helps you create your online identity.
Now, if you are already using an online gym management software like VFitnessClub, there are chances that the software provider gives you an option to create your own gym website and dedicated applications.
However, if you have chosen to not add those services to your package, then you will have to separately create your gym website with a web hosting service and a domain name that matches your gym name.
Website hosting, domain, and development cost
Depending on the service you choose, the hosting can be anywhere between $10 to more than $300 a month. The cost of the domain name also keeps changing based on its exclusiveness. The shorter and easier the domain name, the more premium it will be and the higher its pricing will be.
Once you have your hosting server and a domain name in place, you will need a web designer to create an exclusive website for your gym. For that, you can outsource web development and design professionals who can help you with creating your website exactly the way you want it.
The website development costs will also depend on the type of website that you want. Based on that, it can cost anywhere from around $500 to $5000, more if you want to add more functionalities to it.
Once you have created the website you like, you can integrate it with your gym management software so that you can quickly extract prospective members from the leads gathered through your website. The gym management software can help you keep a track of follow-ups and converted members.
What do you need to create a gym application?
The fitness application is another facet of your gym's online infrastructure that can help you increase your gym's revenue.
Based on your requirement, you can either add a dedicated member and trainer mobile application to your gym management package (one that can allow your members and trainers to connect with your gym and all its activities seamlessly) or if you want to capitalize on a larger target audience, you can create a separate fitness application.
However, managing your gym along with the smartphone application can become a complex task.
To create a smartphone application, you will need a team of developers who can build the application the way you want it to be. This team may include an Android app developer, a UI/UX designer, an iOS app developer, requirement analyst among a bunch of other people.
The cost of your fitness application will depend on the type of functionality your clients expect from your application. Higher functionality will cost you higher.
Where you are getting your application developed will also affect your expenses. The charges of the application developing team differ in different countries.
Conclusion
If you are a newly started gym or fitness center, it is wise to choose the gym management software that offers you a website and dedicated mobile application within a package.
It is cost-effective and allows your gym stakeholders to stay connected with each other. However, if you are an established fitness facility wanting to expand its business, then creating a website and application for your target audience, not limited to your gym members, is a clever idea.
It will not only create additional online infrastructure for your fitness facility but also open up more ways to increase your gym revenue with pages like an online store or premium in-app features.
Having robust gym management software will help you manage your gym – big or small – so that you can also give time to your online facilities. If you do not have gym management software implemented in your gym or fitness facility yet, then you should first try gym management software for free with the demo version before purchasing it.
With that said, we conclude this blog. Let us know what you think of it in the comments below.
Share This News On Social Media
Facebook Comments