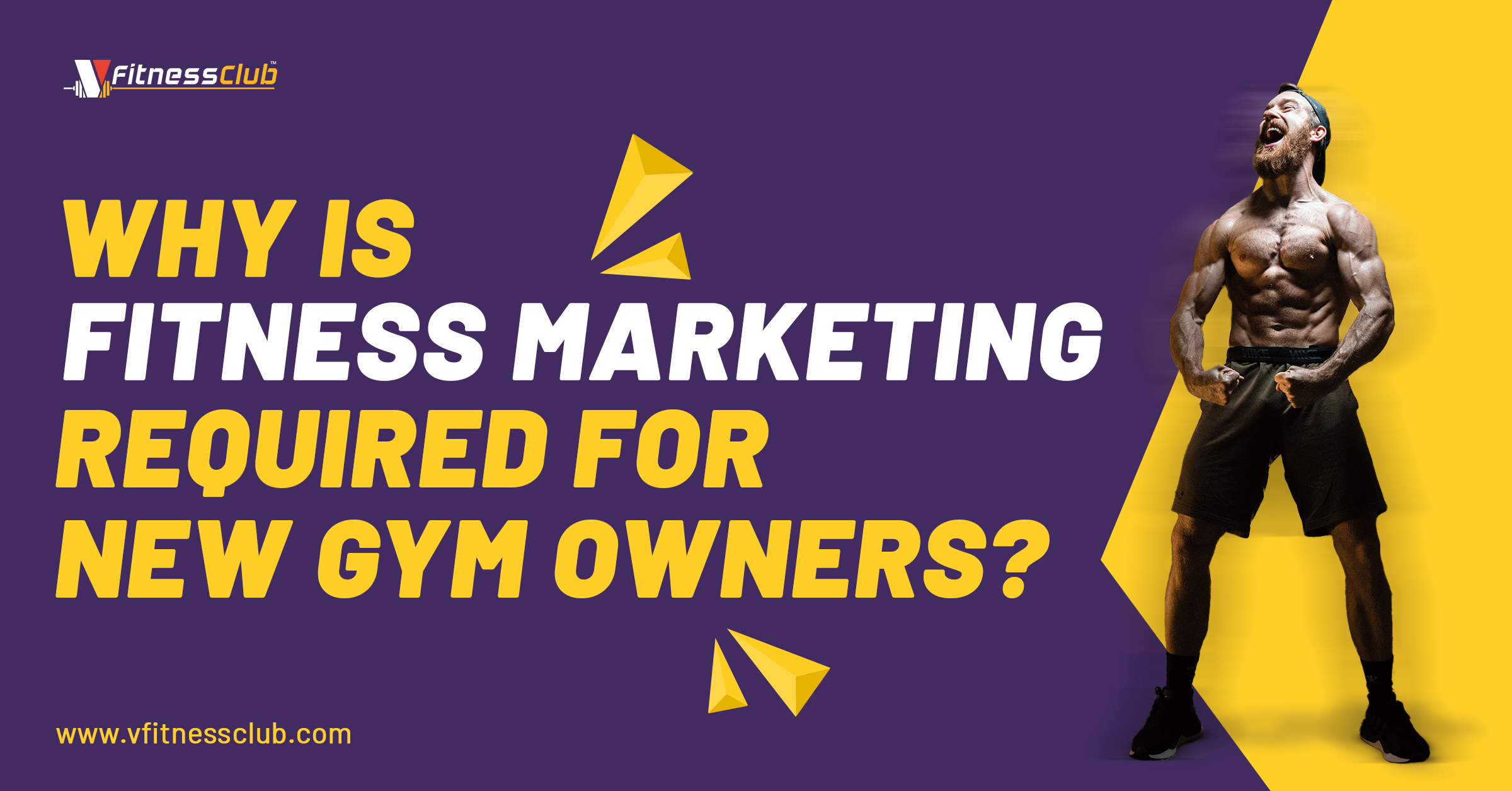 Why is Fitness Marketing Required for New Gym Owners?
Admin
15-07-2021
Gyms or fitness centers cannot work in solitude when they open. You cannot just expect members to pour in once you open a gym or a fitness club. Promoting your product is also necessary. Fitness marketing is a set of strategies that you can use to promote your gym business among your target audiences.
Small gyms are becoming tech-savvy by using tools like gym management software to manage their fitness facility more efficiently. It also helps them to provide better service to their members and facility to their staff and trainers.
Those gyms that do not use any gym management tool that can assist them in generating quality leads can start a free trial of the gym ERP software to understand how it can be helpful for their fitness facility.
Keep reading to find out why fitness marketing is required for new gym owners and top ways to market their fitness club online.
What is fitness marketing?
Fitness marketing is about connecting with your target audience to promote fitness and a healthier lifestyle in context to your gym or fitness facility. Yours could be a gym, a yoga studio, a dance class, or a mixed martial arts studio, or any other fitness facility, marketing fitness can help you create a strong image of your brand on social media and other online platforms.
While larger, more established gyms and fitness clubs have to maintain their brand image, new and smaller gyms have to create it from scratch. Robust marketing for your fitness facility can help you do that and attract more members to your gym while helping you to retain the older ones.
One of the challenges that most new gym owners struggle with is attracting people to join their facility. Fitness marketing is very effective for increasing the number of members in your gym.
There are two types of marketing that are often used together to market your gym or fitness facility.
- Offline marketing with events, affiliation, etc. and
- Online marketing with search engines and social media platforms.
In this blog, we will be looking at the online aspects of marketing fitness. Let's start.
1. Website Creation
Website creation is the first step of online fitness marketing. If you do not have one, it is high time to create a dynamic website for your gym or fitness facility. A website is your virtual asset that allows people to find out more about your facility and all that it has to offer.
You can create different pages according to the information you need to convey to your potential consumers. Make sure that you have all the relevant, up-to-date, and important information added to your website about your gym's address, contact information, what services and amenities you offer, and similar other information.
Your website needs to be mobile-friendly and easy to navigate so that people can easily find the information they want from your website even when they are browsing on their smartphones.
However, only creating a website is not enough. The website will be of no use if people do not visit it. That is why using on-page search engine optimization (SEO) techniques is important so that you can increase your website's ranking on the search engine results page.
Use the right keywords that your target audience searches to find your gym facilities online. Add these keywords to the content that you write for your website pages.
2. Improve your Local SEO
Most people would want to look for a local gym to join so that they can fit exercising into their schedule without having to travel too far. New gyms can take advantage of this and ensure that locals choose your gym over your competitors.
Therefore, enhancing your local SEO is very important.
To do so, make sure that you add your address to your website. Apart from that, you can also look for location-specific keywords and target them in your content, blogs, etc. For example, if you offer Yoga classes in Vadodara, you can target "yoga classes in Vadodara", "yoga studio in Vadodara", "yoga classes Vadodara", "yoga training Vadodara", and similar ones.
This will help your potential clients to reach you faster. And since you are using location-targeted keywords, there is a high chance that people from your region will come to your gym. This helps you to narrow your targeting to a specific area or location.
If in the future, you decide to expand your gym facilities to another location, you can add the keywords based on that location to the list of your targeted keywords.
3. Enhance your Google My Business Profile
Google My Business (GMB) is the business listing that shows up on the search engine results page. It is location-based which means that if you are located in Nashik, then search queries about gym and fitness will show up in your Google Business Profile for people to find out more information.
There are chances that your gym's Google My Business Profile already exists as anyone can add your business to Google Maps. So all you need to do is claim it and add all the necessary and relevant information to your GMB profile.
Add in your information like open hours, contact information like phone number, email, and message, other information like peak hours, and products you offer, if any.
People who search for your gym online will also check out your Google Business Profile to directly contact you. Google also allows your customers to leave reviews on your GMB profile. Based on these reviews, many other people will choose whether to contact you or not.
No reviews are also a negative sign for your gym. So, if you are lacking in Google reviews, ask your members to leave a review in exchange for free gym week or month that they can give to whoever they want.
This way, you get a review and a new prospect whom you can convert to a paying member of your gym with the right tactics.
4. Leverage social media
Social media platforms are great places to connect with your audience outside of the gym. Use it to connect with other fitness enthusiasts and people interested in a healthy lifestyle.
These social media platforms like Instagram and Facebook are essentially spaces where you can engage with the audience and build your gym's brand image. As people start recognizing you on social media, they will also be more curious about your gym and may end up visiting your facility.
Post regularly about topics that are trending in the fitness community. This does not have to be limited to exercise or workouts. You can post about diet, nutrition, and general health and fitness-related topics.
Don't forget to mention your facility and how the post is related to it in a subtle way so that it doesn't sound too advertisement-like.
Promote your offline events on social media as well as on your Google Business Profile so that more people will know about your offline offers and events and may decide to check it out.
5. Take advantage of online advertisements
You can advertise on search engine result pages as well as social media platforms. Both these types of advertisements are cheaper than any other traditional form of advertising. They are also highly targetable and easily trackable ads. This allows you to measure how effective each of your ad campaigns has been.
If you are not satisfied with the results, you can modify your ad campaigns the way you are sure will get you closer to your goal.
We would recommend hiring a digital marketing agency to take care of your online advertising campaigns if you are new to this so that you can get higher returns on your ad spend.
6. Implement gym management software
The most key goal of fitness marketing is to attract new members and retain old ones. Gym management software offers you features that can help you with both.
It offers you a marketing module that registers your gym or fitness facility to the gym listing and brings in quality leads that you can convert to paying members of your gym. It provides you with their contact information so that you can connect with the prospects and encourage them to join your gym.
Apart from that, it also offers other features like a gym management mobile application for members that helps your gym members to work out with higher efficiency to achieve their goals faster.
It also allows the gym owners to stay in contact with their members, staff, and trainers to communicate important reminders, notices, and announcements faster.
There are other uses of gym ERP software as well that simplify your gym management and amplify your profits so that you can turn your dreams of expanding your gym facility true.
FAQs
How do you market new gyms?
For new gyms, it is sensible to use both, online and offline, marketing techniques in a way that one complements the other. For example, you may want to give free one-month membership to the first 10 people who become members of your gym. Promote this offer on your website as well as your social media so that it reaches more people.
How do I attract more members to my gym?
There are several ways to attract members to your gym. You may want to organize a boot camp at a discounted price, or give a 7-day free trial to new members, or even organize events where everyone can join for a day or two. However, attracting is not enough if you are unable to retain them. This is where gym ERP software is helpful.
EndNote
Fitness marketing is necessary if you want to grow your gym business and attract more members and retain them as well as the old members. Online marketing of your fitness business allows you to reach out to a larger number of audience.
With tools like gym management software, this process becomes easier and faster. VFitnessClub offers a free trial of gym management software that you can sign up for. Experience the software and see how it is useful for your overall productivity and profit.
How do you market your gym to attract and retain members? Tell us your tactics in the comments below. And if you found this helpful, consider sharing it with your peers and friends.
Share This News On Social Media
Facebook Comments