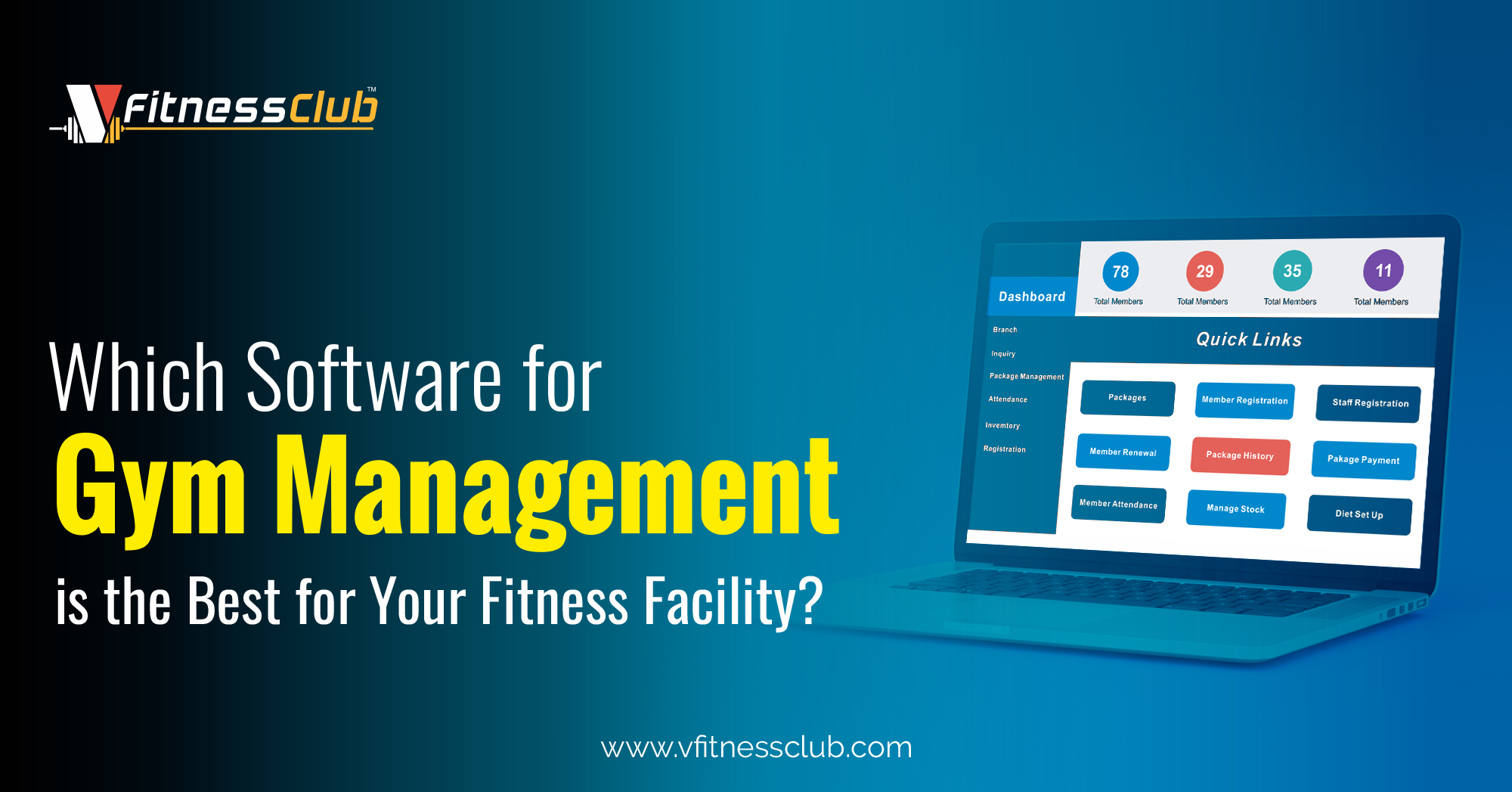 Which Software for Gym Management is the Best for Your Fitness Facility?
Tejal Surve
21-10-2021
Gyms and fitness clubs have resumed their businesses after a long hiatus caused because of the global pandemic. That being said, it also means that the competition in the fitness industry has increased. Everybody is trying to attract new members and retain current ones. Facilities using software for gym management are bound to be ahead in this due to the additional technological aid.
But how do you ensure which gym management software is the best for your fitness facility?
There are different software in the market offering you a bunch of different features and functionalities. However, that does not mean that they are all useful to you. Even if you think that these features may become useful in the future, they will be quite chaotic right now. They may affect the performance of your gym.
In this blog, we will be discussing which software for gym management is the best for your fitness facility. We will also give you some tips to choose the right gym ERP software for your gym.
Why is using software for gym management important?
Gym software is a tool that assists and automates multiple functions at your fitness facility. This significantly decreases the time you may spend manually taking care of each task. A gym management system is helpful for your facility in more than one way.
For gym owners, it helps in managing different aspects of your gym. These range from member and staff attendance to finances and inventory.
For gym trainers and staff, it offers them tools and features too. These features make their work at the fitness facility much easier and manageable. For example, fitness trainers can create a daily workout plan for each individual member without having to remember the details. The software and its smartphone application save the details of each member of your gym.
Apart from this, your trainers and staff can also view and manage their work profiles for more efficient task management.
In the same way, members can manage their membership, payments, personal profile, access workout and diet plans, and much more. It allows them to effectively manage their gym time and perform better at your facility leading to faster and more efficient goal achievement.
Which software for gym management is best for your gym?
Now that you know that using gym management software can be beneficial for your fitness facility, which software are you going to choose? As we mentioned earlier, many vendors are offering you different gym management software however, not all can fulfill your fitness facility's requirements.
Hence, to choose the right software for gym management, you need to first understand your own requirements. Here are a few questions that you may want to ask yourself before starting your software hunt:
Which tasks currently take up too much time?
Which aspect of my gym needs improvement or optimization?
Am I planning to upgrade my facility in the near future?
Am I planning to change my physical location?
Am I going to open another branch in the future?
So, suppose you are planning to open another branch of your gym in a different city in the next two years, you shouldn't have to change your gym software to match your requirements. Hence, you need to have software for gym management that can keep up with your requirements now and a few years down the line.
Let's see what are some of the things you should keep in mind while choosing the best gym management software for your fitness facility.
Look for online gym management software
Using an online gym management software virtually sorts out a lot of your facility management challenges.
It offers you a secure cloud server where you can store all your gym-related data without worrying about data loss. This means that the data collected from your staff and members will be safe, whether your computer works or not.
Another benefit of having online software is that it allows you to access your account, and hence the important data related to your gym, from anywhere. Your access to gym management information is not restricted to your cabin in the facility.
Whether you are out of town, working from home, or simply are too busy to sit in your cabin, you can access all the necessary information right from your smartphone.
It should offer features for live sessions
The world is going online and it is time that your fitness facility does too. With a live session feature, you can ensure that whether your gym members can physically join the gym or not, they would still receive the best training from you.
Live sessions connect your remote members to your gym's trainers so that they can easily complete their workouts on schedule. Gym members do not have to go to the gym physically to get exercise assistance from the trainers.
This is also helpful for your gym business as you can retain your gym members who may have to move away from your physical location with online fitness classes. They can still stay connected with your gym over the online platform.
It should be able to up-scale or down-scale
Your gym business, even if it has started small, is bound to grow further. Or you may want to take a step down for a while before taking a bigger leap. No matter which way you move your business, your gym software should be able to keep up with you.
You do not want to keep going through the trouble of switching the gym software every time you make changes in your institution. Hence, you should look for software that can easily upscale or downscale as per your requirement.
This will decrease a lot of your work and money as you will not have to worry about your gym management software every time your gym grows further.
Ensure it offers a branded mobile app
In one of our previous blogs, we have discussed how important it is for gyms to have a personalized branded mobile application specifically for their members. Smartphone applications have now become a get-go of every business. For fitness facilities, they are a must-have.
Your gym's smartphone application will be helpful for your gym members to perform better with their workouts and achieve their fitness goals faster. It can also be helpful for your gym trainers to manage their clients and their related details with improved ease.
It should integrate online payment and attendance
There are two most important things about running your fitness facility — getting your payment on time and ensuring your members attend the gym at their scheduled time. To ensure both, you need a gym management system that offers your online payment system and attendance module.
With the online fees payment system, you can collect fees online through various digital payment methods like UPI and online wallet. The details of all such transactions are then registered in the software from where you can also receive a report on your income and expenses.
Meanwhile, the attendance module helps your gym members to register their daily attendance through biometrics or RFID tags.
FAQs
Which software is used in the gym?
For a long time gyms have been using separate POS software, messaging software, attendance software, and similar others to take care of different functions at their fitness facility. However, most popular gyms now go with one single gym management software that efficiently helps them manage all of it and more.
How do I manage my gym accounts?
The software for gym management offers you an accounting module that records each transaction happening at your fitness center. It also helps you with the overall reporting of all the accounts. With this kind of data, you can see your fitness center's finances with a bird's eye view.
The reports generated through gym management software can help you optimize your expenses and work on improving your profits.
EndNote
Growing your gym further on the business ladder becomes easier when you have the right technological aid to support it. A good gym management system is that support that helps you automate your work and give you more time to do what's more important for increasing your growth.
That being said, you need to search for the right software to invest your hard-earned money in. VFitnessClub offers you a free trial of gym management software and all its features to help you make an informed decision.
What do you usually look for in any software for gym management? Let us know in the comments below. Also, don't forget to share this blog if you liked what you read.
Share This News On Social Media
Facebook Comments