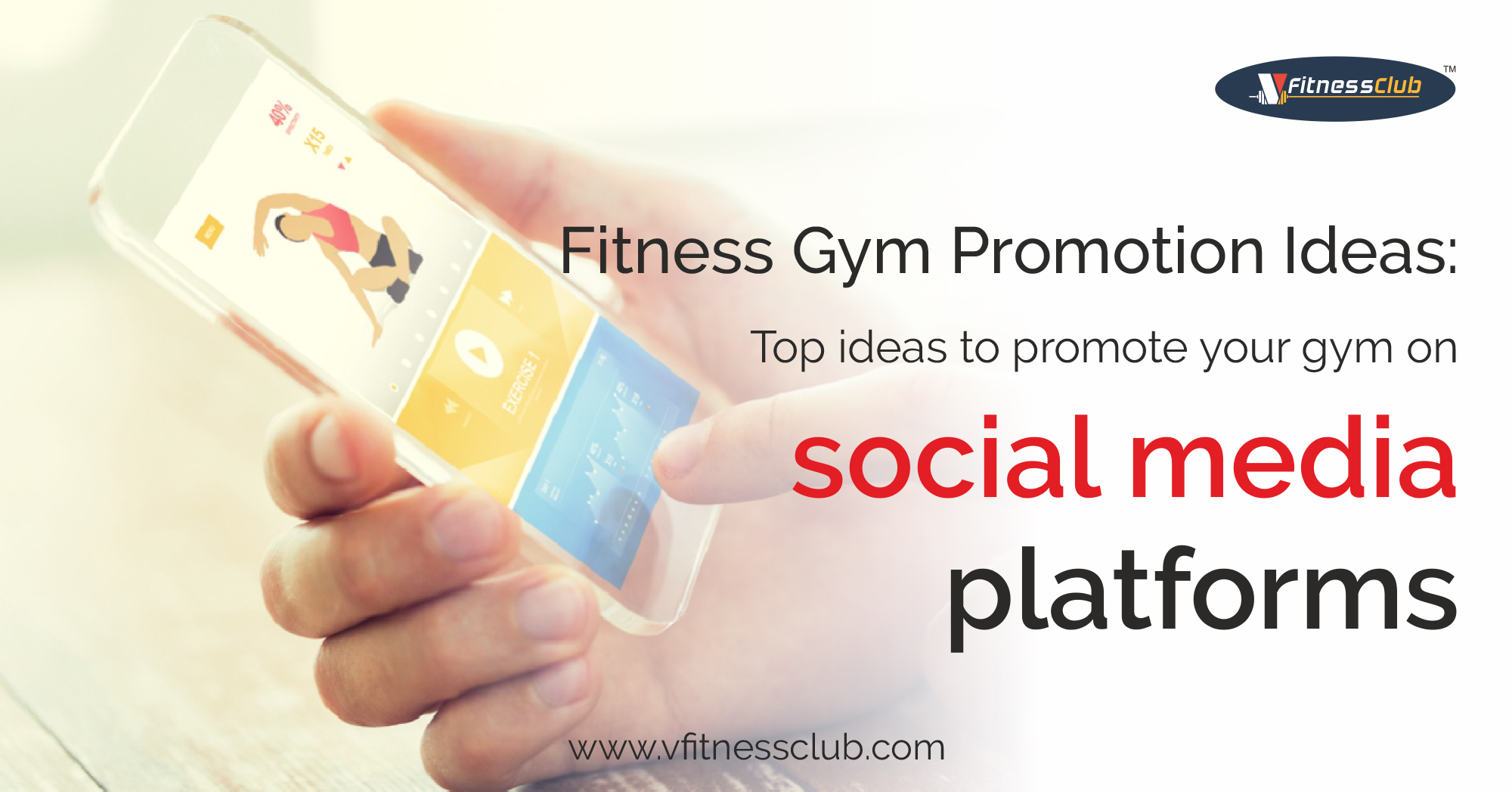 Fitness Gym Promotion Ideas: Top ideas to promote your gym on social media platforms
Tejal Surve
13-09-2021
Opening a new gym is a huge task but promoting it to make your audience aware of it and attract more memberships is also a tedious job. Where using gym management software is helpful to manage your leads, social media presence will help you engage with your potential clients. So, here are top fitness gym promotion ideas that you can use for your social media presence.
To create a stronger social media presence you first need to know where your audience is. Instead of creating an account on every platform, choose the platforms where most of your target audience is present. Starting with Facebook and Instagram is a good way to go as these two social media platforms have the highest number of monthly active users.
You also need to get your fitness marketing basics correct so you know where to start from. Social media marketing is an important part of the online marketing strategy of your fitness studio. While you may post your regular quotes and workout tips, it is always best to keep things interesting for your audience.
Hence, here are top fitness gym promotion ideas to promote your gym on social media platforms.
Gym promotion ideas for your fitness business on social media
Social media is one of the best platforms to promote any business, fitness or otherwise. It provides you reach and engagement like no other platform. However, it is important to leverage it correctly to make sure that your efforts are bringing you the results you desire.
Normally, gyms and fitness studios are great at their business promotion on social media, sharing fitness tips, motivational quotes, healthy recipes, and similar other content. And while it works great to help your members and prospects to get valuable information and motivation, it is always good to shake things a little up.
So, what else can you post on your gym's social media?
Fitness memes
When we think of social media posts, memes are the first thing that comes to our minds. One cannot possibly think of social media without memes. They are funny, relatable, and share-worthy regardless of whether one is interested in the industry or not. And that makes it one of the best gym promotion ideas.
Every day at your gym, you may come across a situation that is so relatable, it's funny. Create memes using those moments to share on your social media. Make sure that the memes are not offensive to anyone and are relevant to your members and prospects.
Since more people relate to memes, they will also engage with your gym more. Remember to respond to them appropriately. This way you can prolong the interaction.
Leverage the trends
If you are an avid Instagram user then you will come across certain trends (especially in reels), that you can remix to promote your gym and its community.
Involving your gym members will allow them to get a sense of community and will increase your member retention and also interest your prospects. Moreover, social media platforms are encouraging short videos because of their popularity among users. This means that if you are sharing a reel and a post on Instagram, your reel has more chances of getting a higher reach than you may get on your post.
Take dance challenges, create reels on workout challenges or take up a challenge that was already created and show you can make it better.
Make use of user-generated content
Everyone likes to show their progress, so if your gym members are sharing their gym photos on social media then that makes excellent client feedback on your services. Make sure that the rest of your followers and targeted audience by resharing it on your feed.
User-generated content or UGC is content that your client posts on social media when they like something about your service and they feel like sharing it with their friends. It is solid proof of their trust in your brand.
This will also induce trust in your prospects encouraging them to become loyal members of your gym.
Share photos and videos of your gym floor
The gym promotion ideas include sharing your gym floor virtually. Sharing photos and videos of your gym floor allows your potential clients to know what goes on in your gym floor and what they can expect to see if they consider joining your gym.
You can show your trainers helping your members, your equipment, layout setup, and similar other things that matter to your prospects. It not only shows them how amazing your facility is but also helps them decide to join.
Fitness challenges
Fitness is one of the most popular topics on social media along with other topics like food and travel. People are constantly looking for quick workout routines for goals such as weight loss, reducing belly fat, shaping up arms and legs, or even massaging the facial muscles.
If you have mini-workouts that can help with any of such trending topics, then share them with your audience with a time-limited challenge. For example, you may give a "7-days toned legs challenge" with a workout plan for everyone to focus on leg muscles.
Such challenges encourage your audience to interact with your fitness business. Users often share their feedback on such challenges on social media itself. So, if someone truly feels the difference from your mini-workout challenge, they may comment on your post.
FAQs
How do you attract clients to the gym?
Fitness marketing paired with robust gym management software give you enough tools to efficiently promote and attract new clients to your gym. Make use of social media and other internet platforms to promote your gym successfully with the help of techniques such as search engine optimization for websites and social media marketing.
Gym management software like VFitnessClub offers you a marketing option that connects your gym with the local listing from where you can get quality leads regularly.
What are the best social media strategies for gyms?
Understand who your target audience is and what problems they face.

Based on your research, share valuable information that your audience may find useful on social media platforms as well as your website blog.

Use varied content formats (video, images, etc.) to reach out to a wider target audience.

Engage and interact with your audiences on social media to increase brand trust.

Organize occasional giveaways or contests to increase your brand's reach.
Other than these, you can also promote your offline events on social media to increase their awareness. Which in turn will increase the number of attendees at your event.
Why do gyms need a social presence?
A strong social media presence lets you spread the word about your business, be it a gym or any other kind. It allows you to share important information about your fitness business with your audience to increase brand trust and loyalty. And since social media is a two-way platform, it also allows gym owners to interact with their target audience which can be used to encourage more memberships.
EndNote
The fitness industry is always going to be one of the most trending industries. Everyone likes to be fit and many like to work upon their fitness. Owners and trainers can make use of these fitness gym promotion ideas to provide valuable informational and entertaining content to their audiences on social media platforms.
With gym management software, you can also ensure that you have a steady stream of quality leads coming in. It not only connects you to interested people but with features like SMS and WhatsApp integration, it also makes communication between the gym owners, trainers, and the members easier to improve member retention.
Get your hands on the VFitnessClub gym management software for free with the free trial to know how it can be helpful for your fitness facility. If you find this blog useful, then be sure to share it with someone who may find it useful. Also, share your fitness gym promotion ideas in the comments below.
Share This News On Social Media
Facebook Comments