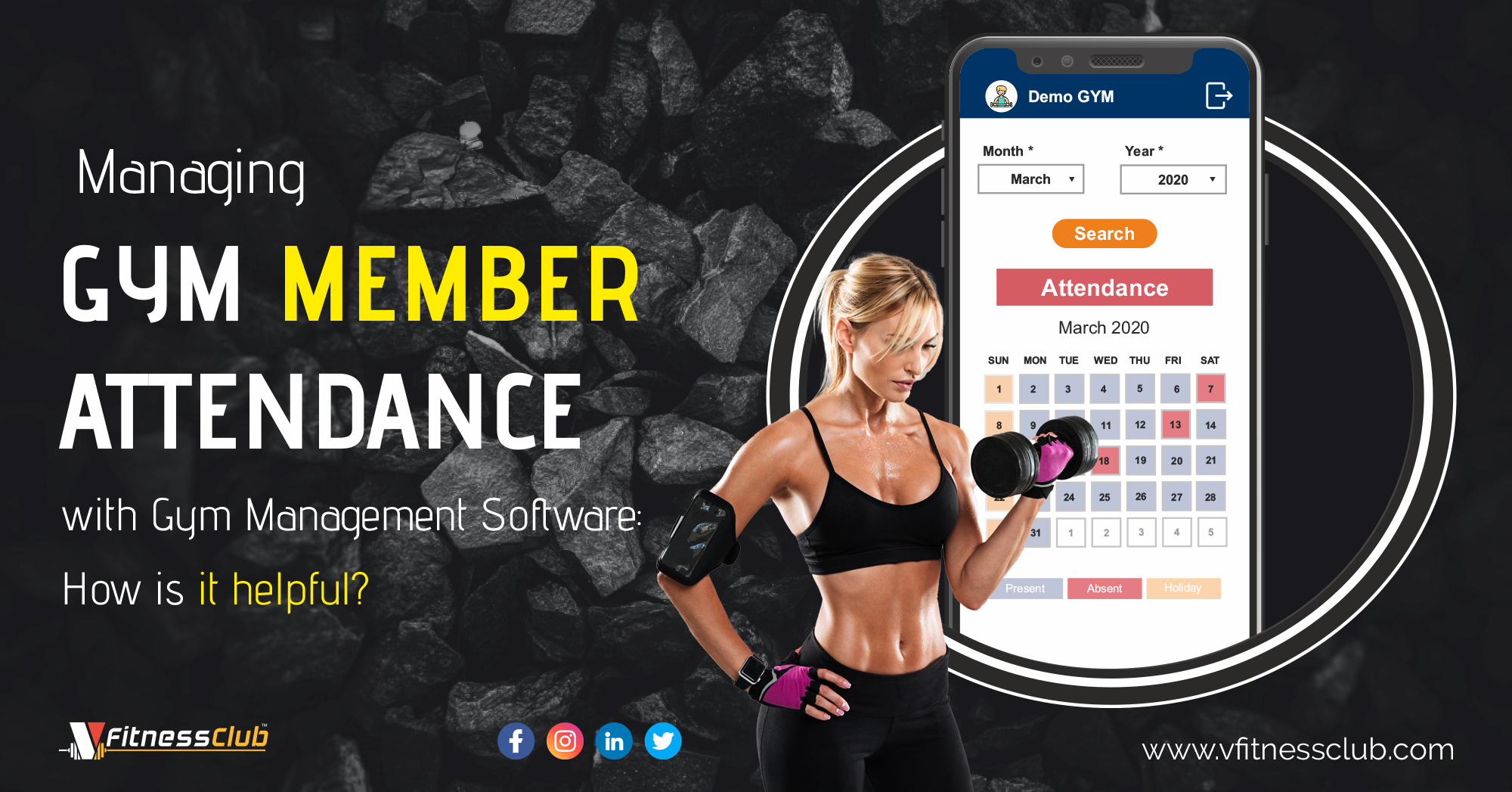 Managing Gym Member Attendance with Gym Management Software: How is it helpful
Tejal Surve
20-07-2021
For a gym or fitness studio member, the best to achieve their fitness goals is to be consistent with their training. However, for many reasons, they may end up skipping the class and then forgetting about it. The gym member attendance module in gym management software can be very helpful for both the members as well as the gym owner to track attendance.
Keeping a track of member check-ins will help the members to know how consistent they are with their workouts. And it will help the gym owners or trainers to ensure that the workout is happening consistently so that they can stick to their schedule.
That being said, there are many other benefits of using a gym attendance system in gym management software.
Keep reading to know more.
Benefits of gym member attendance with gym management software
Keeping a track of your gym or fitness studio's member attendance can help you bring a perspective about your facility's schedule. It also has an impact on your facility's overall productivity and efficiency.
Below, we have listed down some of the top benefits with which gym member attendance in gym ERP software can help your fitness facility.
Allows you to optimize your time & resources
The gym management software offers a membership management module from where you can divide gym timing into different slots. It allows you to optimize your time and resources so that every member gets equal access to the resources available at your gym without feeling the scarcity.
This also allows you to understand whether you need to expand your facility to accommodate more members.
Helps members to track their workout schedule
Members often cannot attend their regular workout schedule due to unfathomable circumstances. With the gym member attendance module, they can track their attendance through their mobile phones.
They can use this record to reschedule their missed classes and make sure that they stay on track with their workout streak. If they cannot join the class physically, the gym management software also offers live sessions where gym owners or trainers can take online live sessions of fitness training. Using this, your members can join your training from wherever they are in the world.
Helps you to motivate your members
Statistics show that 50% of total gym members quit within the first six months of joining the gym. To motivate the gym members, trainers and gym owners often contact the members to understand why they left. Motivation is one of the biggest factors to influence members' decision to quit working out.
With the member attendance module in gym ERP software, you can check which gym member is consistently remaining absent and contact them to encourage them to start attending again. One way to encourage members to attend the gym and retain them is to give them incentives that will motivate them to keep working out.
Streamlines your member management
When you have divided members and groups into different slots, you will know who is supposed to come at what time. If someone consistently remains absent, the gym owner or trainer can get in contact with them to know why and whether they would like to hold the membership or not to help members save money.
This also helps the front desk to manage the members' information and answer questions regarding their attendance and membership-related questions.
Increases overall profit
When you are able to manage your gym member attendance with gym management software, you not only optimize your time and other resources but also retain your members to keep coming to your fitness facility.
Hence, ultimately, it also helps to increase the overall profit of your gym.
FAQs
What does a gym management system do?
A gym management system or software is a complete set of tools that assist gym owners, managers, trainers, staff, and members to do their jobs more effectively. It offers features that allow the gym stakeholders to manage gym memberships, membership packages, inventory, fees collection, inquiry management, diet & workout schedule, attendance management, and much more.
How can I increase my gym attendance?
To increase your gym attendance, you can organize weekly or monthly challenges, announce the member of the week or month and reward the most hardworking member of your gym.
The gym ERP software also helps you to retain your members by engaging with them by using the gym management member's application. You can keep your members notified about all the things happening in your gym.
How do you keep a track of your gym members?
The gym management software is a tool that you can use to keep a track of your gym members, their attendance, medical health reports, workout and diet schedules, and similar other information. This will help you to better serve your members and help them reach their fitness goals faster and more effectively.
EndNote
With the gym management software, you can efficiently manage your gym member attendance and gain many benefits that come along with it. Tracking your member's attendance helps you as well as your members.
It allows you to optimize your time and resources, allows members to track their workout streak and keep up with it, helps you to motivate them to keep working out, simplifies and streamlines membership management, and increases overall profit.
Implement gym management software for free with the trial and see how it increases the productivity and efficiency of your gym by folds.
Tell us your thoughts on today's article in the comments section below and if you find this helpful, then make sure that you share it with your friends and peers.
Share This News On Social Media
Facebook Comments