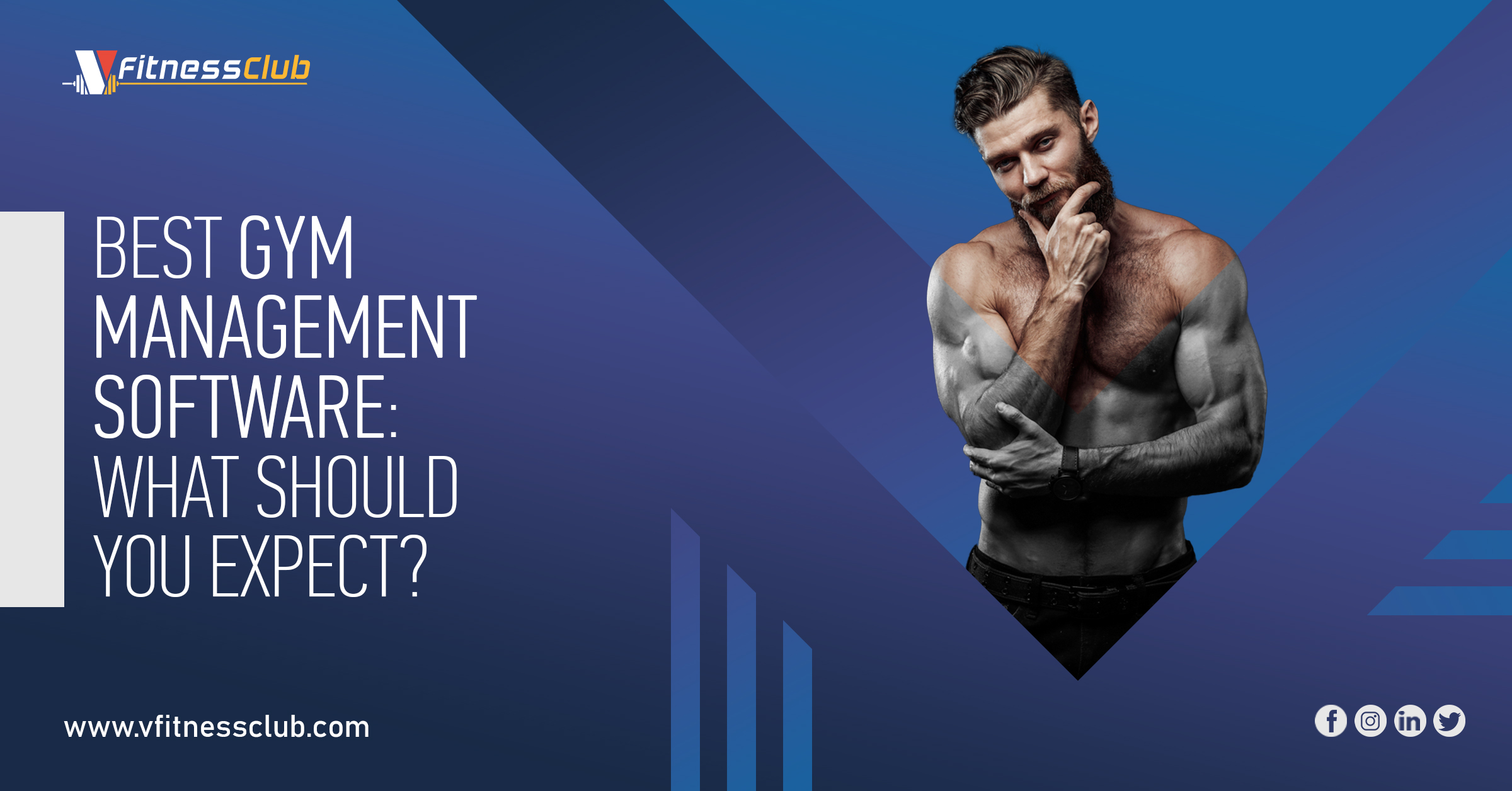 Best Gym Management Software: What should you expect?
Admin
07-06-2021
Gyms and fitness centers have a lot going on in the background that helps in running it smoothly. The gym owner or the gym manager is usually the person taking care of these things. Gym management software is a necessary tool that helps them to manage all these background tasks faster and more efficiently.
That being said, the gym owner must have complete knowledge of the software before deciding to purchase it. There are a lot of software providers that would claim that their gym ERP software is the best out there.
However, you must understand that the gym management software can only be the best for you if it can fulfill all your gym's requirements. Hence, there is no one best gym management software, instead, you need to take a look at its features and choose the one that fits your requirements the best.
Keep reading to know what you should expect from your best gym management software.
For everyone
The gym management software must be a tool for everyone working or working out at the gym. Hence, it should have features that help all the stakeholders of your gym. This includes the gym owner, gym staff, trainers, and members.
A good gym ERP software will have features that will help everyone from members to your gym trainers. So, ensure that the software you are purchasing has them.
Features like inventory management, attendance, employee profile, etc help your gym staff to improve their work efficiency. Whereas, payment records, diet chart, workout schedule, etc. help your gym members to keep a track of their fitness whenever they want.
Better accessibility
Better accessibility translates to being able to use the software whenever and wherever needed. An online gym management software allows you to simply log in to your account to view and manage your gym tasks remotely whether you access it from the gym or your home.
The same flexibility is given to your gym staff and members. With online gym ERP software, they can log in to their gym account from their computers or smartphones. This allows you to manage your gym tasks without being pinned down by the work computer. You can still be able to manage your work whether you have access to your work computer or not.
Smart Integrations
Gym management software can give you double the convenience when paired with the right integrations. Software integrations like biometrics can help you take member and staff attendance without any hassle while also increasing the security of your facility.
Similarly, a payment gateway integration will allow your gym members to pay your gym fees online whenever they want. This reduces the need to carry cash to the gym and makes an online record of the transaction which increases the transparency between your gym and the members.
WhatsApp integration will allow you to communicate with your gym members, staff, and trainers directly from your gym management software panel to their smartphones. With WhatsApp, you can send them much more than just text. It can be an event poster, an exercise video, a diet chart document, or any other multimedia.
Mobile access
Taking their computer or laptop with them to the gym may not be possible for all the members and gym trainers. This is why the gym management software that you choose should also offer dedicated mobile applications for gym members and trainers.
The gym management mobile applications for trainers and members provide them with all the necessary features to manage their work or workout time respectively. This reduces the hassle for gym trainers to constantly leave the gym floor to check their accounts, while giving more access to the gym members.
EndNote
Choosing the right gym management software allows you, your staff, trainers, and gym members to enjoy their work without having to worry about the behind-the-scenes tasks.
The best gym management software for you will automate most of the tasks while assisting you in others to ensure that the productivity levels of your gym keep soaring higher so that you gain more profit with every task you perform.
If you are yet to implement software in your fitness facility, it is high time to do so, because it offers you features like live sessions that can help you train your remote clients so you don't lose them to distance.
You can start using the gym management software for free with the free trial and understand how it is helpful for all the stakeholders at your facility.
Let us know what features do you think makes the gym management software the best for your gym in the comments below. And if you like the blog, be sure to share it with your peers to spread the word.
Share This News On Social Media
Facebook Comments