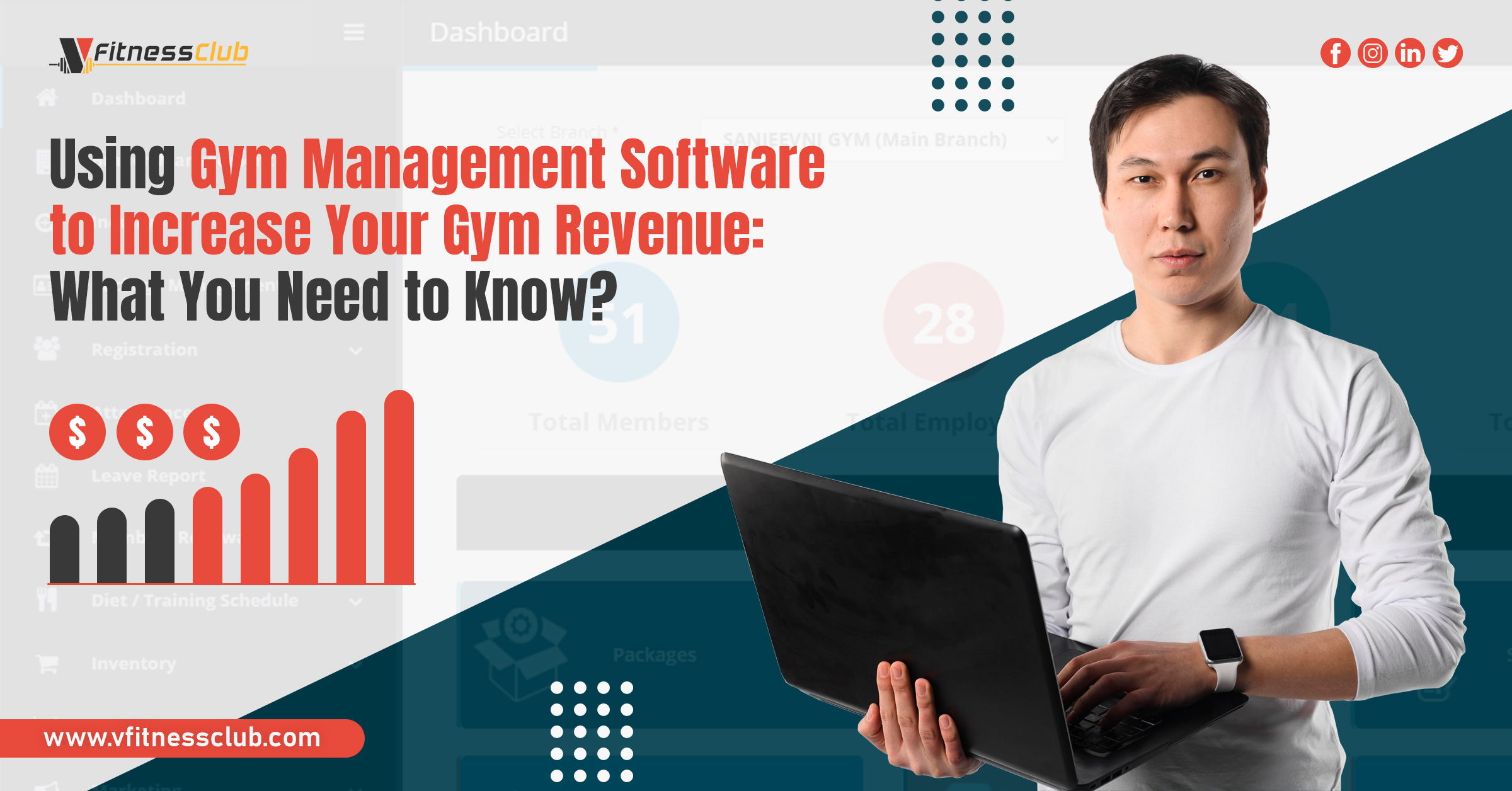 Using Gym Management Software to Increase Your Gym Revenue: What You Need to Know?
Admin
01-03-2021
People are getting more aware of their health and fitness. Because of this, they often actively participate in physical activities to keep themselves healthy and physically and mentally fit.
However, that does not mean that gyms or fitness centers have people lining up in front of their gym to get membership without any substantial effort from the gym owners.
That is why many successful gyms and fitness facilities have one thing in common, they all use top gym management software to efficiently manage their facilities. It helps them to manage all the aspects and operations required to run their gym including assistance in increasing their facility's profit and revenue.
There are more than one ways in which robust gym management software can help you in increasing your gym's revenue steadily. And that adds to the list of reasons why you must purchase gym management software.
In this blog, we are going to list down ways how software for gym management can increase your profits and business.
Keep reading…
Attracting New Memberships
In one of our previous blogs, we have discussed ways to attract new gym memberships in detail. However, gym management software actively brings in genuine leads that have a high intention of joining a gym that offers services that you do.
All you need to do is convert that lead into your gym member. Your gym management software is linked to a gym listing portal where you can list your gym. So that whenever someone sends an inquiry that matches your facility, you will get the details of the person interested in joining the gym along with his/her contact details. Once you receive the inquiry, you or your sales team can contact the person and convince them to join your gym.
You can receive all the relevant inquiries for your gym in the marketing tab of your gym management software.
Offering a Range of Packages
If you still are offering your members a cookie-cutter package, then there are high chances of you losing some of your valuable members.
All your members have different ways of staying fit. Some would attend the gym regularly while others may not. Having one package for everyone will only waste your resources.
Moreover, creating different packages allows you to manage your pricing according to the services that you give. It will optimize your resources and generate more revenue without increasing your expenses on additional resources.
A gym management software allows you to create and manage all your packages. With this, you can manage all services you offer within a package, its prices, and its duration.
This also reduces the chances of bargaining for membership fees. You can create packages that suit everyone's budget by limiting the services that you offer for each package. This means that a premium package that costs more will offer more services than a basic package that costs lesser.
Offering a good range of membership packages also decreases the number of cancellations after a free trial because members can choose the package that suits their budget the best.
Offering More than Exercising
A lot of times, gym owners think that attracting members and retaining them is enough to increase their gym revenue. However, there are more ways to monetize your gym services than simply exercising.
Childcare
If you have a lot of new parents joining your gym then you may consider adding a childcare section to your gym space. And these new parents will happily pay a little more to ensure that their child is nearby and safe.
You can create a separate package or add this detail to the member's details in the gym management system.
Sell Gym Essentials
This includes water bottles, towels, sports drinks, etc. Gym members often need these things after or in between their workout sessions. By selling these essentials in the gym itself, you are giving them added convenience to buy what they need without going anywhere else or carrying all of it with them all the time.
If you are an established gym, then you can consider selling your branded t-shirts, towels, gym bags, and yoga mats. You can further expand your merchandise to be sold on your website.
Your gym management software will help you to keep a detailed track of every item in your inventory. It keeps a track of your supplier's details, the cost at which you got the stock, and at what price are you currently selling it. With this detailed report, you can make sure that keep your product quality intact by purchasing your next stock from the best supplier at good prices.
Moreover, it will optimize your inventory so that you save on the expenses of extra stock.
Organize Events and Workshops
These are great to create a sense of community within your gym members and staff. It allows your members to experience something more than regular exercising. And that is why workshops and boot camps are popular among fitness enthusiasts.
You can add the event to your members' schedules and send them a notification on the member's application of gym management software to inform them about the event.
You can also send them a reminder of the event so that they are prepared for it. Serious fitness enthusiasts will happily pay for the extra fees for the workshop or boot camp.
Personal Training Services
If you haven't started it yet, then consider starting a personal training program with suitable rates. It will not only increase the gym's revenue but also increase the number of members for your gym.
With personal training, you can expand your membership base to people who are more comfortable working out at their place than going to a gym.
The dedicated trainer's application of gym management software allows your trainers to schedule their appointments according to the client's convenience.
Here it is important to know that, personal training services are charged more than the regular in-gym training sessions. So this could be yet another way to increase your gym revenue.
Engage With Your Members and Prospects
We cannot stress enough how important it is to communicate with your members and engage with them to increase member retention. The more your members interact with your gym, the more you can motivate them to keep coming back to your gym.
Your gym management software provides you many channels to stay connected to your gym members through their smartphone without invading their privacy. Gym management software gives you an option to send important notifications to your members on the dedicated gym application in their smartphones.
Furthermore, if you want, you can also add SMS or WhatsApp integration to send and receive multimedia-rich messages to your staff and members. This way, you can always stay connected to your clients, staff, and members to give them better services.
This will increase your membership retention and may also attract new members thus increasing your gym revenue.
Consider Strategic Price Raise
As you increase your services offered in your fitness facility, you should also consider raising your price accordingly. This increases your revenue without any other marketing tactic.
This does not mean that you randomly increase your package prices whenever you feel like it. You must have a valid reason for it so that you can convey it to your clients and make them understand why this price raise is necessary. Give them a notice before you implement the price increase.
You can track your package price changes from the package management feature of the gym software. It will allow you to know when was the last time you increased the prices and how much.
EndNote
Apart from helping you manage your gym efficiently to increase its productivity, gym management software also increases your revenue in more ways than one.
If you still haven't implemented gym management software in your facility then there are many important things that you are currently missing out on. However, you should be careful while choosing the right gym management software so that it has all the features that you need for your fitness facility.
You can try a free demo of the gym management software before deciding to purchase it to be sure.
That being said, we discussed different ways to increase your gym revenue with the help of top gym management software. These are as follows:
● Attracting new memberships
● Offering a range of packages
● Offering more than exercising
● Engage with your members and prospects
● Consider strategic price raise
Tell us what else you would do to increase your gym revenue. Share your thoughts in the comments section below and be sure to check out our blogs for more information like this.
Share This News On Social Media
Facebook Comments